Buying Your First Home

BUYING YOUR FIRST HOME
Today, there are a number of obstacles for homebuyers, including
credit score
and
down payment requirements
, among other things. Consumers should have a thorough understanding of the mortgage market when seeking home financing.
Greenway Mortgage
has created an outline to help first time home buyers prepare for one of the most significant financial transactions they will enter into. We will outline the steps involved, provide guidance on finding the right professionals to work with and choosing the right mortgage product. We will also touch on making sure the home you buy is within your means.
---
BENEFITS OF HOMEOWNERSHIP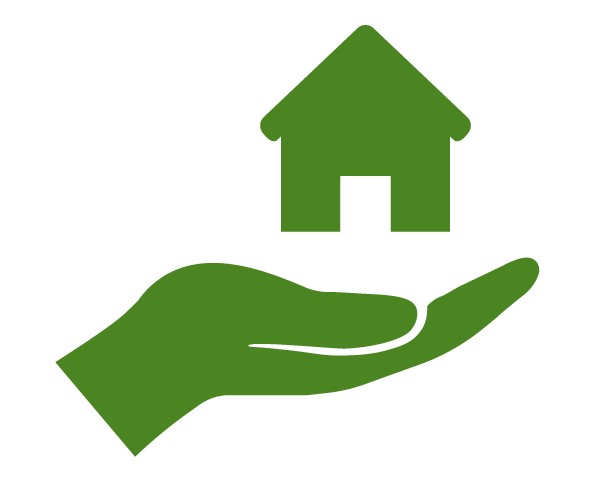 Homeownership brings a lot of added responsibilities. It may also bring a lot of advantages for you, from financial gain to a secure place to raise your family. For example:
Your home may appreciate in value
You can build equity to use for home improvement loans, education and other expenses
Your home is your own – you can do what you like with it to reflect your lifestyle
Home ownership can give your children roots in a community
You may save money at tax time by deducting mortgage interest and property taxes (Consult a tax advisor regarding the deductibility of interest)

A home offers stability, especially as your children grow up. It's a place where you can live the life you want, and where you can create the memories of a lifetime.
---
KNOW WHAT YOU CAN AFFORD
How much home can you afford?
There is a general rule of thumb that says your total monthly debt – mortgage payments, car payments, credit cards, gas, utilities, etc. – should not exceed 36 percent of your gross monthly income. Lenders typically follow a similar guideline when a qualifying a borrower for a mortgage, although the exact criteria depends on the lender, the borrower and the mortgage program.
First, let's clarify what the lender actually does when qualifying a borrower for a mortgage. The lender qualifies a borrower for a maximum monthly payment that they can afford based on the borrower's current financial situation, as well as the down payment amount. Remember, your monthly mortgage payment includes PITI – principle, interest, taxes and insurance. Many online mortgage calculators don't include all four components.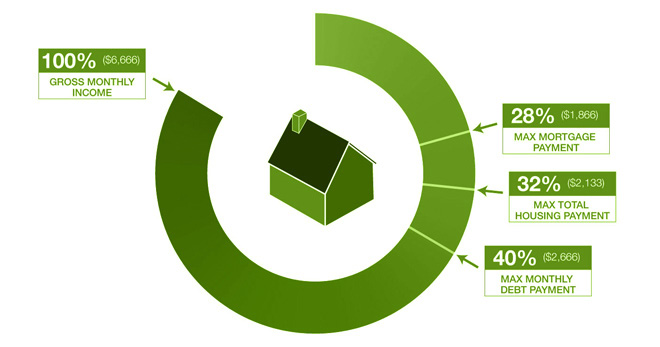 Second, just because you qualify for a certain monthly payment, that doesn't mean you should purchase a home that puts you right at that limit or anything close to it. "But wait," you say. "I've crunched the numbers in my monthly budget and I have no doubt that I can swing that payment with plenty left to spare!"
Are you sure about that?
Do you plan to have kids? Will they go in daycare? If you plan to stay home with your kids, how much income will you lose? Will you start saving for their education? Do you plan to buy a car within the next five years? Would you like to go on vacation? Will this home you've fallen in love with require any improvements?

In other words, if these or other life events add significantly to your monthly expenses, will you still be able to swing that mortgage payment? Many first-time home buyers become house poor because they buy based on today and fail to consider where they'll stand tomorrow. Their lifestyle tends to suffer, and they often struggle to meet their financial obligations. If an unexpected life change occurs, they could be in real trouble. On the other hand, if significant money will be coming off the books within a few years, you may determine that it's worth it to make sacrifices in the short-term to own the kind of house you really want.
The Better Question to Ask
First-time buyers constantly come to us and say, "How much house can I afford?" Unfortunately, we can't answer that question with any certainty. We can only tell you how much of a monthly payment you qualify for. The better question to ask is, "How much should I buy?" Again, the lender can't answer that question. That's a personal decision you have to make based on your income, lifestyle, family situation, and priorities, both now and in the future.
For a lot of first-time home buyers, mortgage qualification is a reality check. They experience payment shock when they come from paying low rent for a small apartment, or no rent from living with parents. Common sense tells us that upgrading to a home with more rooms, more square footage, and outside property will result in higher living expenses.
Resetting Expectations
You may find that you can't afford the kind of home you want in the exact town you want. But you still have options. Would you be satisfied with a smaller house in the same town? Would you be satisfied with the same house in a different neighborhood or town where prices are lower?

Location is important. Location affects property taxes, home and auto insurance, commute times and expenses, traffic, social life, quality of schools, public services and more. Choosing how much home you can afford requires you to determine the importance of these and other factors.

In any of these scenarios, you have to look at how your decisions will affect your lifestyle. Would you be willing to compromise now and then move to a new home in the future? Is it best to live at home or rent for another year, save money, and look for ways to increase your income? Do you feel confident enough to pull the trigger right now on the home you really want, even if it's a little more than you want to pay?

There is no mathematical formula that tells you exactly how much home you could afford. Greenway Mortgage will take the time to discuss these issues with you instead of simply approving you for a mortgage and wishing you luck.
---
THE BASICS
STEP 1: GET PRE-APPROVED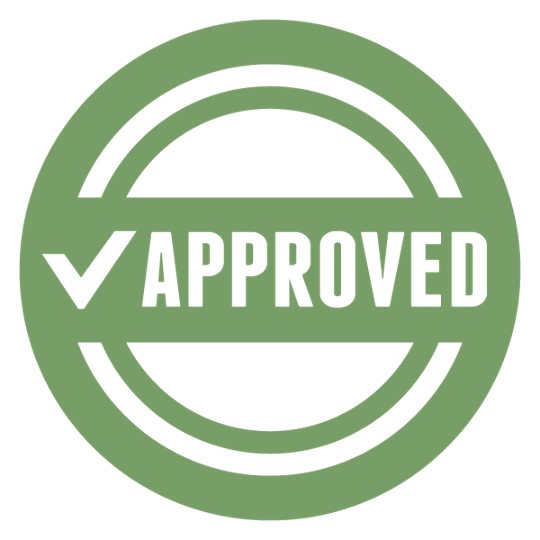 Know the difference between "pre-qualified" and "pre-approved." Getting pre-qualified is a process where we calculate how much house you can afford based on your credit report and non-verified financial figures you provide verbally.
Pre-approval, on the other hand, is a more in-depth look at your finances which renders a more accurate picture of your financial situation. By looking at tax returns, pay stubs and bank statements we can pinpoint your price range. A pre-approved buyer is more attractive to sellers and their agents.

BE HONEST WITH YOURSELF AND YOUR LENDER
You don't want to borrow more than you can afford. We will work with you to determine what you can afford.
LOOK AT THE BASICS OF THE LOAN
Don't get distracted by bells and whistles. Choose the type of loan that makes the most sense for you. Use financial calculators to determine if you should go with a fixed rate mortgage or an adjustable rate mortgage.
Fixed Rate Mortgage: interest rate never changes
Adjustable-Rate Mortgage (ARM): lower starting rate that may increase or decrease over time depending on the current market.
KNOW YOUR CREDIT SITUATION
Greenway will run a credit check for you, analyze your FICO scores for any blemishes, and help fix any errors or recommend actions to raise their score.
CONSIDER ALL COSTS
Greenway will review the costs involved with purchasing a home. It's important to talk with your Loan Officer about additional costs. While these costs vary from home to home, you'll want to know what they are before making a final offer. These include:
Title and other third-party fees
Homeowners insurance
Taxes and escrows
Your Down Payment - generally 3% or more of the sale price
Closing costs - includes a variety of fees and other expenses
But once the house is yours, maintenance and repairs are your responsibility. As a homeowner, you are responsible for those additional costs – there won't be a landlord to call.
CONSIDER FIRST-TIME BUYER PROGRAMS
We will review your eligibility for various federal, state, county and municipal programs. These may include grants and other forms of aid as well as reduced fees or rates.
---
ORGANIZE YOUR FINANCES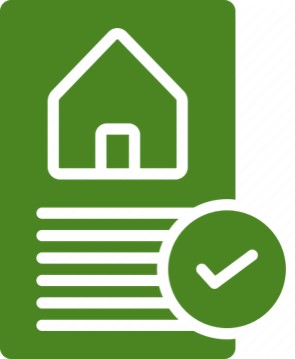 In order to get you pre-approved we need the documentation below. All of this and more will be needed once your loan is in process so might as well pull it together now.
Pay stubs – last 30 days
W2s – last 2 years
Federal tax returns – last 2 years, all pages and schedules
Bank statements – Last 2 months, all pages
Realtor and attorney contact info
Copy of photo ID – must be legible
---
GIVE YOURSELF CREDIT
The mortgage process can be intimidating. During the early stages of qualification, we have to ask many questions that may not seem to relate to a mortgage, and we request a lot of documentation. This is necessary because guidelines have become more stringent to ensure borrowers don't bite off more than they can chew.
Understanding the underwriting process can help ease stress and streamline the effort. In general, mortgage lenders like Emerald Home Loans observe the
4 Cs of borrower qualification
– Character, Credit, Capacity and Collateral. Since every individual's financial situation varies, this method helps Emerald Home Loans determine if a particular borrower and property are mortgage worthy.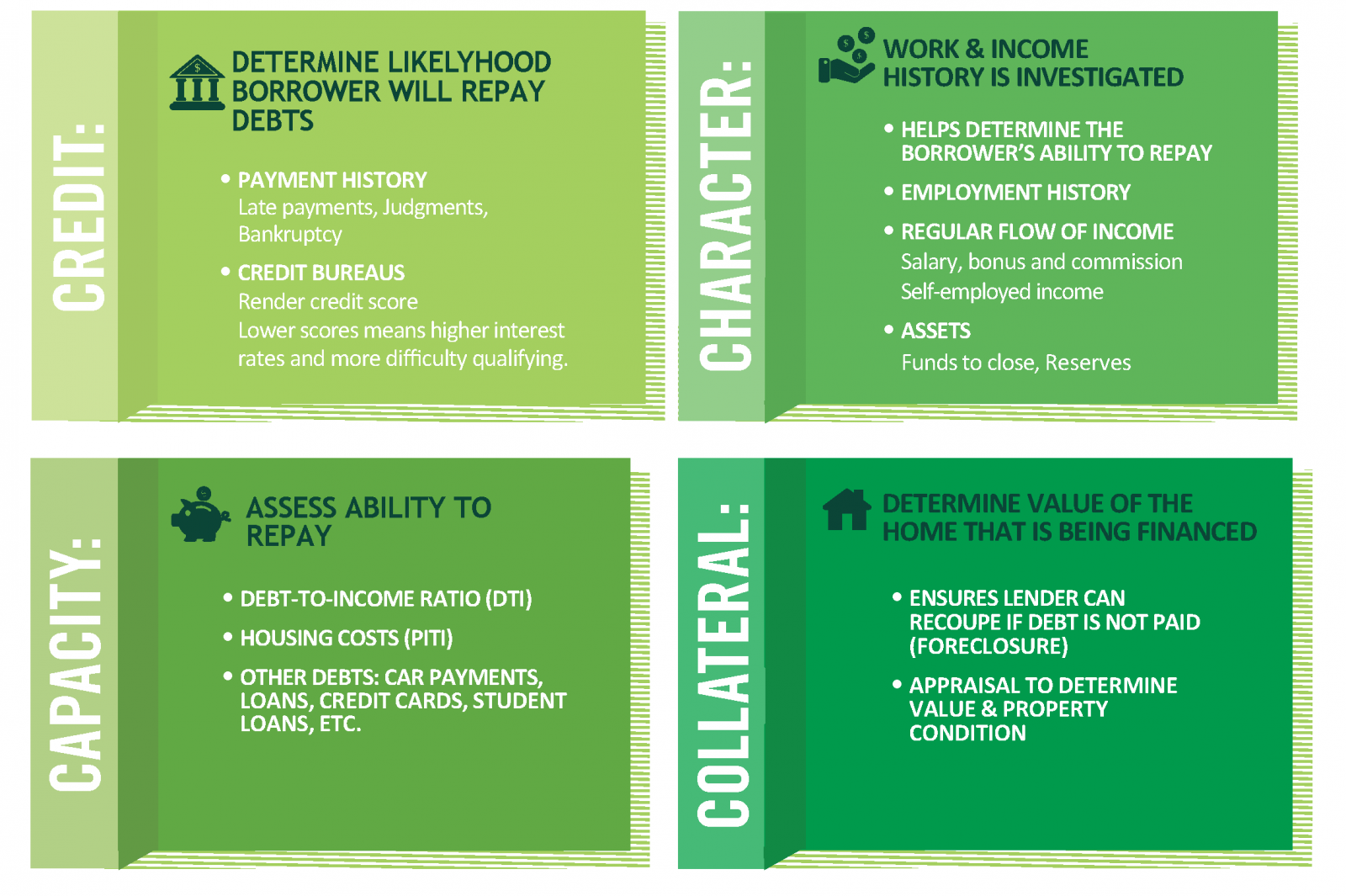 ---
GETTING YOUR HOUSE IN ORDER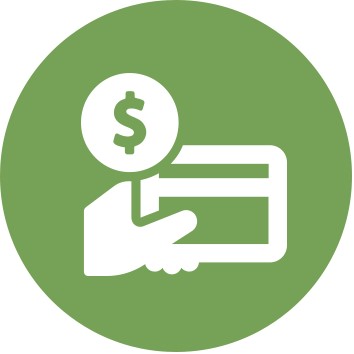 For first time homebuyers, one of the most important steps towards home ownership may not be as fun as wandering through various open houses, but it is no less essential. Before you're ready to make a serious offer on the property of your choice – or even start your real estate search in earnest – you need to know how much you can afford. In other words, before you can sign the papers on that new house, you need to focus on getting your financial "house" in order.

At Greenway, we help our clients with this every day... it's called getting pre-approved. Trust Greenway to help guide you through the process of gathering and reviewing your financial information. Your loan officer will ask you a series of questions about your income such as salary, overtime and bonuses.

We will also ask about debts such as student loans, credit cards and car payments as well as any savings accounts you have. Because calculating your "qualified" income isn't exactly straightforward, we ask for bank statements, W2s and pay stubs. Using this information, our mortgage professionals will calculate your net income, debt to income ratio and help identify a mortgage and down payment amount that fits your profile.
Greenway's loan officers are well-versed in working with first-time home buyers and will help identify the right mortgage product for your specific financial situation. And, if necessary, we will help you get your finances in order and work with you on improving your credit
score.
As a first-time homebuyer, it's also important to remember that your credit score and credit history are key to being approved for a loan – and getting a good rate. In talking with your Greenway loan consultant, you'll want to discuss any credit problems up front so we can address and correct where possible. Getting pre-qualified at Greenway is free and takes only a few minutes to get the ball rolling. Give us a call (908) 489-4658 or
get pre-approved in less than 5 minutes now.
---
THE HUNT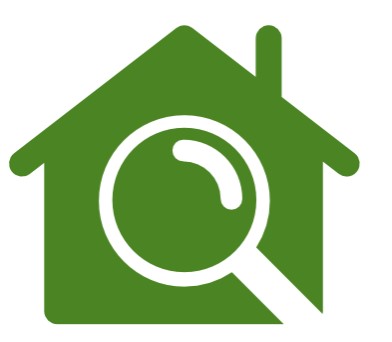 Now that you've decided you're ready to become a homeowner, it's time to get out there and hunt for your dream home. Before you go cruising through new neighborhoods to find a place to call your own, let Greenway share some tips to help make your house hunt just a little bit easier.

BEFORE YOU BEGIN…
As you are preparing for your house hunt, it's important to stop and make sure the numbers add up before you actually start seriously considering home(s) to purchase. Make sure there are no major outstanding debts or other blemishes on your credit report; if there are, take the time to get them cleaned up and off your record.
HOUSE-HUNTING TIPS
Here are some things to keep an eye or two out for on your hunt...

1. TAKE A DRIVE AROUND THE NEIGHBORHOOD
For many people, house hunting begins with hopping into the car and driving around neighborhoods they want to live in.

2. VISIT OPEN HOUSES
An OPEN HOUSE sign planted on a lawn is an open invitation to come in and look around. Take notes and photos of anything you can. Do so with every open house you find and you'll be able to get a better idea of what you might want in your new home's fixtures, lay outs and more.
3. BRING A TAPE MEASURE
This might seem to be above and beyond the call of house hunting, but it's better to know sooner rather than later that your favorite arm chair won't fit into the room you wanted to set it in, or that your bed frame won't make it up to thesecond floor.

4. CHECK EVERY NOOK AND CRANNY
Remember, this could be your future home, so make sure you get a look at EVERYTHING to know it's all in top condition.
5. COME BACK AT VARIOUS TIMES OF THE DAY
Any house you decide to come back for another look at should ideally be done at a different time of day. That way you can get a better feel for not only the home, but the whole neighborhood.
---
THE PROCESS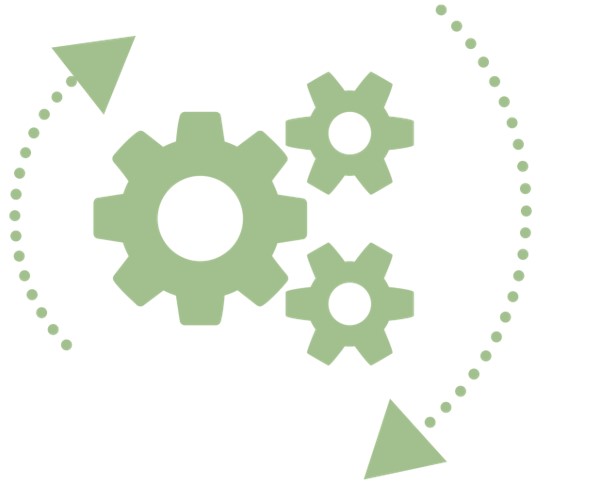 By this point in the process, you have...
Been pre-approved by Greenway
Selected your real estate agent
Found your ideal home
Prepared with a down payment
When you apply for a loan the lender will give you a Good Faith Estimate (GFE) which details the estimated settlement charges. The amounts on the GFE are only estimates and actual costs may vary slightly with market conditions.
YOUR NEXT STEPS
Negotiate the deal. Work with your real estate agent to negotiate the sales price and other terms of the sale.

Search for a clear title. A title search will be performed and shows that the seller can provide title to the home free and clear of all claims.
Secure a home inspection. A licensed home inspection should determine the condition of the plumbing, heating, cooling and electrical systems. The structure is also examined as well as the condition of the roof, siding, windows and doors. Any issues should be discussed with
your attorney and/or Realtor.
Prepare for your loan closing.
At this last step in the mortgage process, you'll meet with the closing agent (typically your attorney) to sign all your documents.
---
THE MORTGAGE PROCESS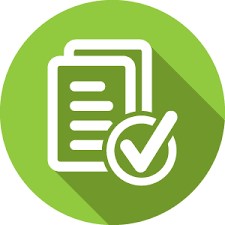 1. APPLICATION
Provide documents below
Pay stubs – last 30 days
W2s – last 2 years
Federal tax returns – last 2 years, all pages/schedules
Bank statements – Last 2 months, all pages
Purchase contract – All pages
Realtor and attorney contact info
Copy of photo ID – must be legible
Appraisal payment
2. PROCESSING
Loan file is turned into the processing department. The processor will immediately order your appraisal and begin to process your loan file.
3. APPRAISAL
Appraiser contacts realtor to schedule appraisal. Report available 3-5 days after the appraisal is performed.
4. UNDERWRITING
Appraisal is reviewed and file submitted for underwriting. Approval is typically available within 3 days.
5. APPROVAL
Once your loan is approved, the Mortgage Commitment is sent to you, your Realtor and attorney. Processing will contact you to discuss any outstanding documentation (conditions).
6. CLEARING CONDITIONS
Once outstanding conditions are supplied to processing, the file returns to underwriting for final review. Typically takes 48 hours.
7. CLEAR TO CLOSE
Once underwriting reviews the conditions, they clear the loan for closing. The closing department will contact your attorney to set up a closing date. Closing can take place any time after this point.
Do not make any large purchases without consulting your loan officer. Spending cash or incurring new debt could negatively impact your ability to qualify for a mortgage.
After closing, your loan may be transferred to a new servicer. You will receive a notice in the mail when this happens. It is normal and everything is okay with your account.
Watch our Introducton to the Mortgage Process Here.
---
THE HAPPY HOMEOWNER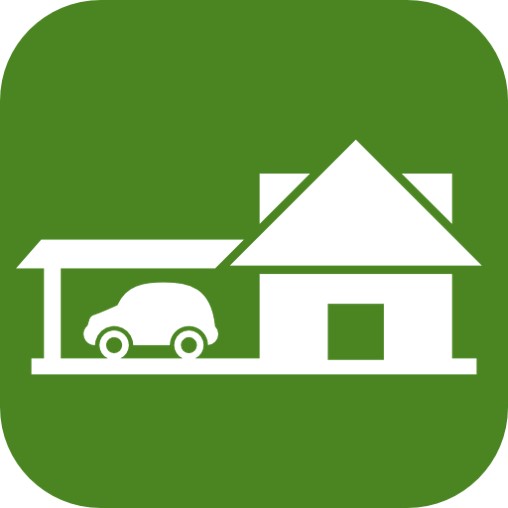 You've considered countless properties and visited many open houses, before finally zeroing in on your choice house, making an offer, securing financing and closing on the property. Congratulations, you are now a home owner! But there are a few more things you'll want to consider now that you've moved and settled into your new home. Here, we'll detail what you'll want to be aware of when it comes to maintaining your new property, as you continue on the path to becoming what Greenway likes to call the Happy Homeowner.

KEEP YOUR HOUSE CLEAN
You might have always wondered why your parents were so insistent on keeping a clean house when you were a kid, and now as an adult you know – not only does a spotless house look good to you and your guests, it can also be very attractive to prospective buyers should you eventually decide to sell the property. Do a little here and there to make sure your house is always ready for company, and be sure to break out the big guns occasionally for some deep cleaning.

KEEP YOUR HOUSE WELL MAINTAINED
In addition to making sure your new home is as clean as it can be, you'll want to make sure it is well maintained. That means keeping up with the cost of repairs when they pop up, and not leaving them to fall to neglect.
Make sure to take some time to keep the fences mended, the house paint looking fresh, and the roof nice and stable. Do your best to keep the interior updated as well – putting in new fixtures, painting the rooms, even adding new flooring! If you can afford to, be sure to upgrade any items you might be changing out, such as lighting and fixtures.
Again, not only will these help keep your house looking as good as when you bought it, they'll also help you build home equity and make the house attractive when you decide to sell.
---
PROGRAMS FOR THE FIRST-TIME HOME BUYER
There are a number of loan programs available that are suitable for
first time home buyers.
At Greenway Mortgage, we are proud to offer many conventional home loans that are tailored to you based on your current finances. We also offer special government loan program options to help you get into your new home.
FEDERAL HOUSING ADMINISTRATION (FHA) LOANS
These are government-insured loans from the US Department of Housing and Urban Development (HUD) that offer low down payments, making them especially attractive to first time home buyers who are looking to save where they can. The rates on these loans are often lower than conventional products and have less stringent credit requirements.
FHA loans are also often assumable, meaning you can take over the loan from the previous owner, and pass it on to someone else if you decide to move.
VETERANS AFFAIRS (VA) LOANS
VA loans are offered by the government to veterans of the armed forces, as well as those currently on active duty, and widows or widowers of veterans. VA loans have less strict requirements and require no down payment.
UNITED STATES DEPARTMENT OF AGRICULTURE (USDA) LOANS
For would-be home owners living in smaller towns or rural areas, USDA loans are a great option for fulfilling their dreams of buying a home. Like VA loans, they require no down payment but are subject to USDA eligibility maps.
---
MORTGAGE TERMS
At the Shore Mortgage Team, we want you to feel comfortable making the decisions that get you into the home of your dreams. A big part of that is speaking the language. Below is a brief overview of mortgage vocabulary, including major loan types and other terms you will run into. A basic understanding of these terms will make you feel right at home working with a Greenway Mortgage loan officer.